Starting on my new hobby... actually an old hobby being rejuvenated. Just bought a radial arm saw and a few other wood working tools and I am going to start building stuff again. I really loved woodworking and just kind of ran out of time to do it.

First projects are two really cool doll houses for our two grand daughters.
Little by little getting back into wood working. My current project is a rolling BBQ for my buddy. Bought the wood for his b-day now we are working on it. He wanted to have a small and large Webber, one for meats and one for sides, dogs, etc. Went with a butcher block style top. This weekend sand it, work on the legs and bottom shelves and be done. Here is the top so far...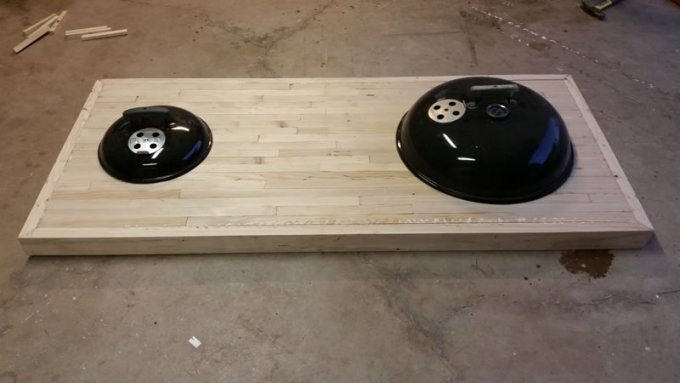 Thanks Rev! And I know all to well the repair and demolish....ha

I admire those who work metal, but never really worked with it much, although I wanted to. Mill and lathe type and sadly never developed any welding skills. I am thinking about getting an acetylene setup for artsy copper and brass work in the future...


I've taken to creating a work-space at one end of our sunroom just in case I actually want to work on anything. I've got a mechanical work-station in the garage and there was actually no room for wood working. But I'm also discovering that whatever tool I may need in one space is in the other space.