[blockquote]Lucky said:
[blockquote]Seakers said:
[blockquote]Lucky said:
New Hobby... Airbrusing R/C Cars. Many know my son and I love off-road RC car & truck racing. Up until now we always went with pretty basic paint schemes I did myself. Wel I have been working on my air brushing and these are my first attempt at a little more complex paint scheme...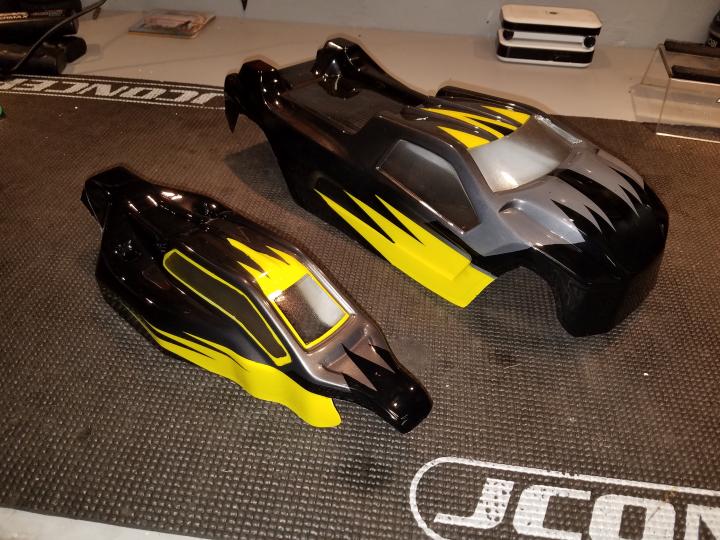 [/blockquote]



Very cool Lucky! I'm in the process of getting ready to try and Airbrush / paint my own new body for a custom dually build.


[/blockquote]
Cool, be sure to post a picture when you're done. Here is another I recently did for myself (my son gave me a hand-me-down he doesn't race anymore)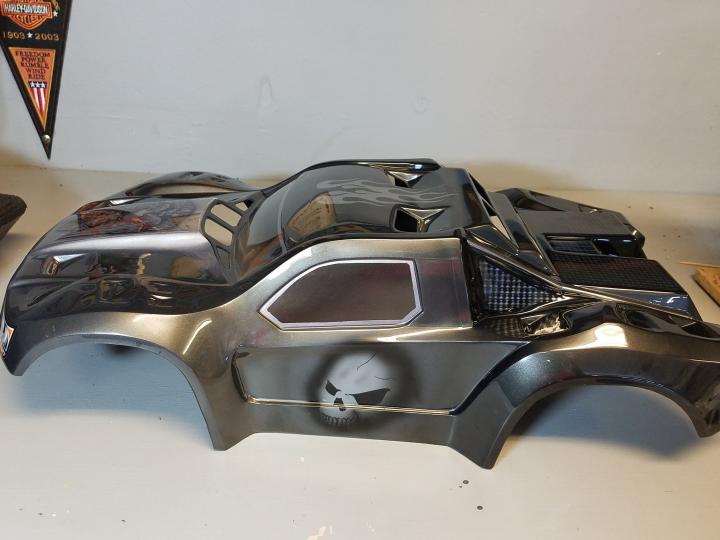 [/blockquote]

Very cool I just got my Custom Dually rolling under it's own power today with the battery and changed connection plugs.



Zip ties will be my tempoary set up I have more parts on the way. As for the body I may get a different body. It may not fit with my old body I wanted to use.