One of my favorite hobbies is remote control Off-Road Trucks. I am not as much into driving them as I am building them and working on them, probably because I suck at driving them and spend most of my time crashing.

But it works out great because my 13 year old son, Riley, is an outstanding driver. He winds up in the top 3 almost every time he races (most likely because of the great pit crew he has...ME!)

Let me tell you, if you have a youngster, this is a great sport to do togethere. You get to spend hours at the track, actually interacting, not like most kids sports where you just watch from the sidelines. Plus it is a good chance to teach your kid the basics of tools and fixing things...you will be fixing a lot.

Heres a couple of pictures... one of our trucks (guess who designed it), and the track we race at...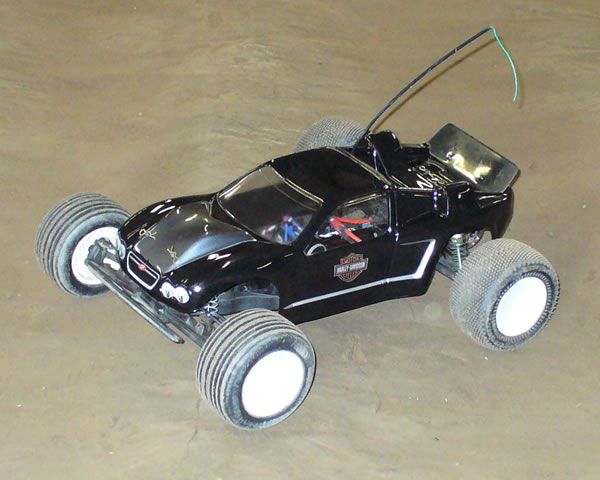 Lucky, Where's the Cyclefish sticker ???? Well I have been know to collect Kiss stuff...... I Love the outdoors, Riding in the summer months then trade the chaps and bike in for the waders and drift boat.... Hit the woods for Deer and Elk hunting. Then back to Steelhead fishing til the rain stops.... It a vicious circle, But someone has to do it.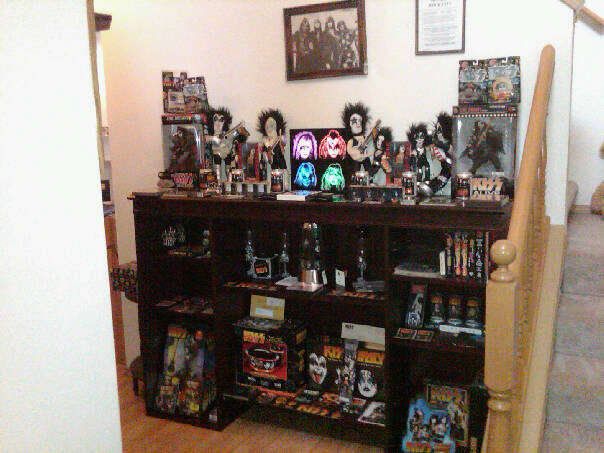 Well i think i will have to change that, my new hobby is my son Gavin, my wife gave birth to my son tuesday at 5:30pm and he was 4lbs 9oz and 18inches long. yes i know he is small be is perfectly healthy and should be coming home this weekend. and he is such a handsom baby. as soon as i get a picture i will post it.