Let me start this off by saying my New Years resolution for one is to choose my post subjects more carefully, and be a more layed back Dragon, I know this is what Angel Eyes wants, because she is always telling me that I'm wraped to tight, and I suppose I am. I shall keep my rants down to a absoulute minimum, and go for more calmer replys to post.
However my passion for the protection of others still burns strong within me, and I challange each and everyone of us to serve and protect our fellow human being, and let's see if we as a group can make a difference in this crime infested world.

Everyone be safe out there

Layed Backed Dragon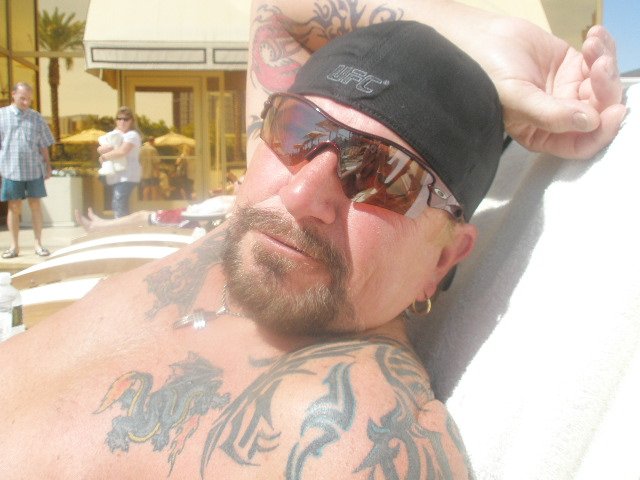 I got two...

One is to just start taking better care of myself. I have treated this body of mine like crap and it is catching up to me. I am not setting any impossible goals or anything like that, just a few small things like eating better, exercise, no more smoking, etc.

The second is to be a little better husband to Laura. As the years go by I have begun to take too many things for granted and sometimes get my priorities a little confused. I need to remember the Laura is the most important thing in my world!
I am with StreetBobGirl. I made a commitment to stop swearing right around Christmas - I went out with some friends last night and caught myself about 4 times getting ready to drop the "F" bomb. They know I am trying to cut back so I would get all wound up with the "F" face and hold it back and they would laugh and say "Fiddlesticks" or "Fragment" or "FlamingFlickeringFlattery" and the moment would pass. It is harder than anything else I have had to do! A lifetime of sailor talk is settled in my brain and it isn't easy to hold it back! I am blessed that the only thing I feel I need to change about myself is my language......so far.
I really don't make resolutions, I'm praying that the light at the end of the tunnel I see ain't a train. :-)
Life has thrown me so many curve balls it's beyond the pale, but I have learned how to knock them out of the park.
2012 hopefully will be progressive for my family and myself. :-)
This may be the only year I actually make my resolution work! I've stopped blowing smoke by getting one of those electric cig's (they work) I was up to 2-3 packs a day. Way to many. Though I've been told don't need to drop any weight, I'd like to do about 20 more. I absolutely hope and pray I can begin to live life again. Buying my Bike has been a wonderful thing. I miss my better half more than words can say. but since I have no control over how long I may have left on this earth - at 47 there has to be a better way. Signing up for this site was a big step for me, and maybe the first of many. Any other bad habits are trivial and should be a breeze to drop (lol) I hope! To log as many miles as possible in 2012. Breathe in Breathe out, at least I'm still above ground. Be safe all on NYE, I hope you all are blessed in the coming year.
What great ones Timbrwolf and the rest of you guys. I don't normally make em but this year I am definitely going for losing a few pounds (and not the monetary variety). Daughter number one gets married in April and I need to be able to get all of me on her pics lol. Whilst that's my incentive, it's something that needs to be done to get me a little more healthy. Never know I may even be able to treat myself to some new bike gear next year!!
Have a great New Year guys - 2012 is going to be absolutely awesome
Hugs x