Wow what a month for Jeff (highrisk)... First his KISS Bike wins Modified Custom Bike of the Month here on CycleFish, then he gets a photo of his bike with the entire KISS Band.

I know Jeff is beat after Kiss concerts two nights in a row, so I figured I post this for him so when he wakes up he'll know it wasn't a dream!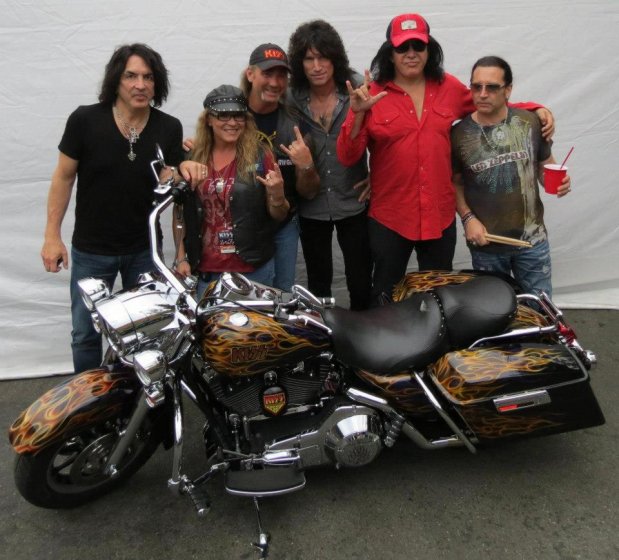 Eric Singer used to ride, He and I were talking and he said, " You know I used to ride" I said Why not anymore ? Eric said" Well one day Gene Simmons came to me and said, You know guys that ride Harleys one day get hurt. Guys that are hurt don't play drums for Kiss. Eric looked at me and said "What would you do ? I said Simple" I'd be a drummer for Kiss and ride my Harley when I retire" Eric replied "you got that right"