Interview with Pro Stunt Rider Nate Colvin who won 1st Place in 2022's Brawl #2 held at San Diego Harley Davidson San Diego, California.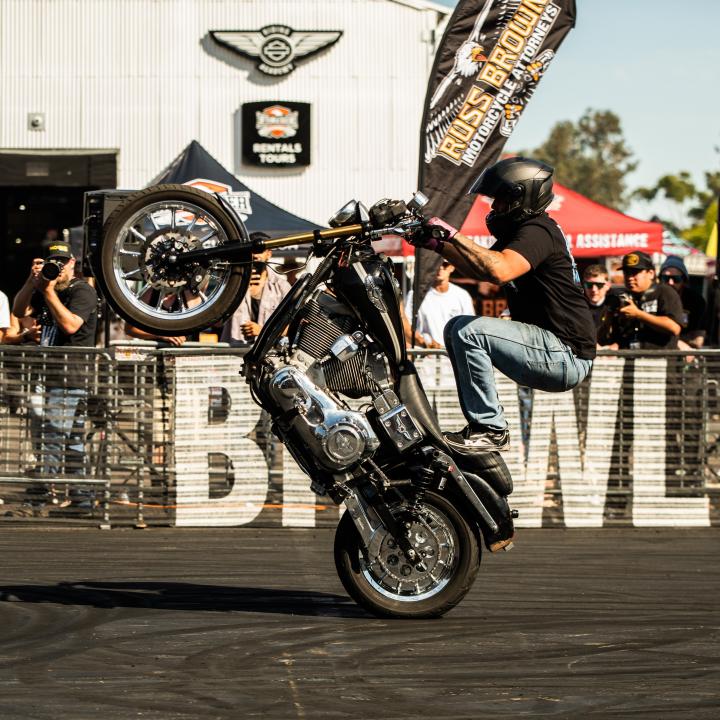 The Brawl motorcycle stunt competitions are national crowd-pleasers deserving all the hype! Giving V-Twin stunt riders a popular platform and opportunity to tour, compete and showcase their passion for freestyle stunt riding. We were able to catch up with recent California Brawl winner, Dyna Nate who gave us the inside scoop of what it takes to be an invited rider and to compete in the competition with the best of the best. Taking home 1st Place from 2022's Brawl #2 held at San Diego Harley Davidson (4645 Morena Blvd) San Diego, California.
Q: Who is Dyna Nate??? Tell readers who you are, where you're from and what you're about!
A: Dyna Nate here, also known as Nate Colvin. Born and raised In Oxnard California. I grew up riding dirt bikes as a kid and then got a Harley when I was 16. It was a 2001 FXD. I rode it around for a couple of years stock, then I got some parts when I was able to afford it and started going to the Oxnard stunt spot. I started just having fun with my friends then I noticed my skills progressing and so, I started taking it more seriously from that point.
Read the full story here... Who Won the Brawl California