Greg Lutzka used his skateboarding skills to make his new motorcycle hobby become a business, with Lutzka's Garage.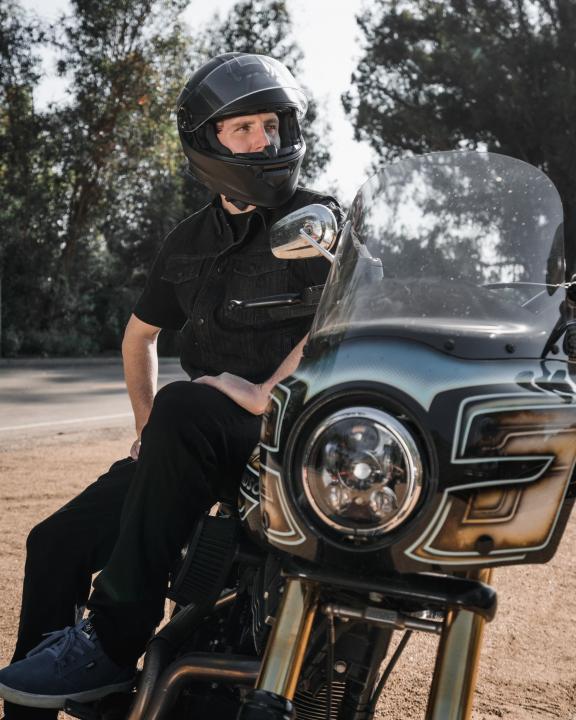 Greg Lutzka is a skateboarder's household name. He's an OG in the skate world and has been a trailblazer for most of his life. He's the kind of skateboarder you see in mainstream skate videos, or on video games. Greg has been in commercials, Snoop Dog videos, he was on the TV show Wipeout, and recently he was even on Jimmy Kimmel Live skateboarding behind Avril Lavigne as she sang a new hit.
As Greg got more established in his skateboarding career and used his hard work in the skateboard industry to build his personal life up. He moved from Milwaukee to California, got into real estate, and also got himself a motorcycle. Being a Milwaukee boy, it's hard to stray away from being a motorcyclist, or a Harley Davidson fanatic! So as Greg got more and more into motorcycles and riding, he landed himself a sponsorship with Harley.
Read the full story here...Russ Brown Ambassador: Greg Lutzka