Rusty Coones, is no stranger to the moto community. He was an actor on Sons of Anarchy, band member of Attika 7, club member, and shop owner.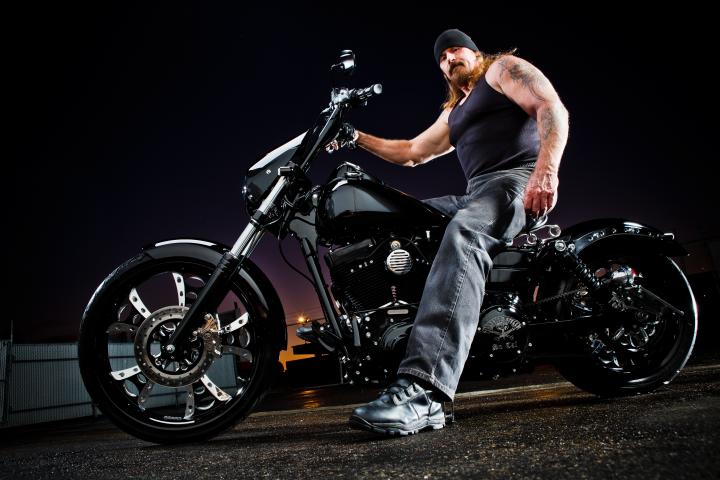 Motorcycling is usually viewed as a hobby or a sport, and sometimes a lifestyle, but for people like Rusty Coones it might be best described as a calling. Growing up on dirt bikes in Madera, California is pretty common, but for Rusty it led to customizing Harley's and muscle cars, eventually leading him to the 1%er life.
Far from being a one-dimensional person though, Rusty has found himself at the center of many endeavors, including being on stage and on camera. His most recent band, Attika 7, has released two albums and performed for huge crowds, but Rusty might be best known to the general public for playing Rane Quinn on the TV series Sons of Anarchy. Most don't know, however, that it was not Rusty's first time in film.
Read the full story here... American Legend: Rusty Coones In His Own Words