"Photography and motorcycles have given me an outlet that I never thought was possible." The possibilities are endless on two wheels.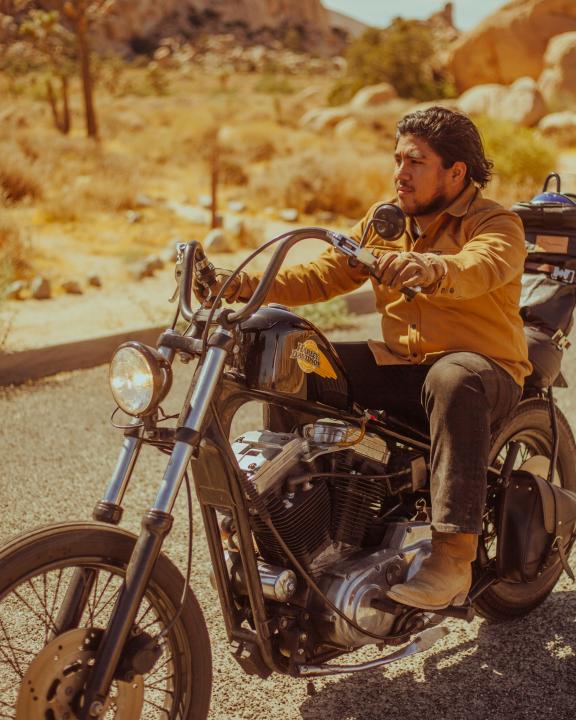 Every year after Paradise Road Show we get tagged in tons of photos via social media, but two years ago a photographer by the name of Christina Guerra tagged us in a bunch of great photos he shot at the event, and I was 100% sold! I guess I'm a tough critic since I too am a photographer, but Christia's work caught my eye. The next year I offered up media passes to a select few photographers that wanted to document the event for us and Christian replied to the call I put out. His photos were great that year and we ended up hiring him the following year, so he's been with us for a while at Paradise and he's even come out to LA from SD to shoot photos of me with my 1964 Falcon and we are working on another shoot with my Sportster. I'm really particular with the photographers that I work with and Christian just really gets it, in my opinion! I am truly a fan of his work and the fact that he is such a nice and humble guy, so I wanted to share his work and his story with all of you guys!
How did you get into riding motorcycles and what bikes do you own?
So this is quite the story, it all happened in 2013 in Miami. I have no one in my family that rides motorcycles I just one day decided to sell the car I had at the time and get one, I had just gotten outta high school and I don't know I just felt like I needed to reinvent my self and do something out of the ordinary and so I went to the Harley dealership and got my self a brand new sporty. After that, I felt like I needed to find other people to ride with and so I went online and I found a bike night at a local nearby bar in Wynwood called Wood Tavern, little did I know this place would change my life. At Wood Tavern, I've met people who to this day, are my closest friends, this group of dudes that started a community and a lifestyle brand called "oldsoulyoungblood" it was here that I really began to fall in love with motorcycle culture the custom culture that goes with it, its also one of the reasons why I began shooting because it was so new to me and so inspiring, I just needed to be a part of it. To this day I've only owned two motorcycles, the first, a 2013 883 sporty, and my second which is my current, a 1995 1200 Evo chopper.
Read the full story here... Get to know Photographer Christian Guerra