Sade Sanchez, singer, and guitarist in the all-female band, LA Witch, shares her music and motorcycle story.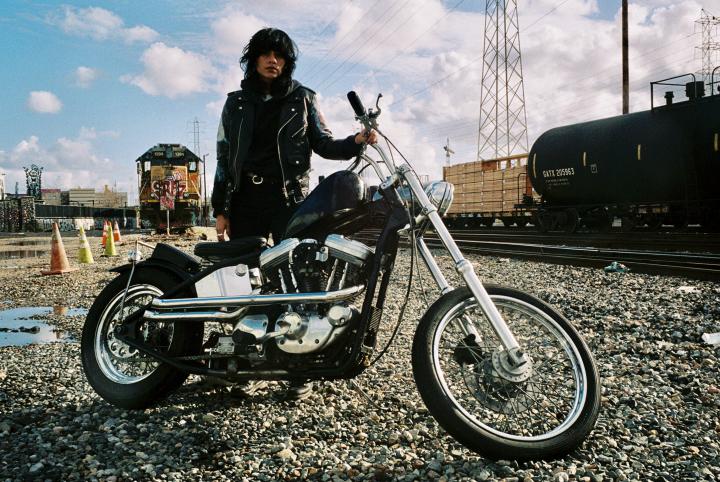 Sade Sanchez is someone I've always admired. When I first saw her band, L.A. WITCH, play at Babes Ride Out 5 years ago - I couldn't believe I was looking at an all-women band that sounded so awesome and just, different. Since then, I have been to 5 of their shows and listened to their music religiously.
At the Harley Davidson 115th Anniversary Party in Milwaukee 2 years ago, I went to their show at a local biker bar and had the chance to actually meet Sade. She told me she also rides a motorcycle and I just thought she was just the coolest. After that, I moved to LA and we linked up as real friends.
I invited Sade on our Kernville "Hell Ride" - a story I had written for this blog last summer - and she came with. I was stoked there was another girl there who was a great rider. I left from Kernville that weekend later than everyone else and had heard that Sade crashed her bike on her way home, but she was fine.
Read the full story here... Sade Sanchez: LA Witch