"There is nothing in the military as you are transitioning out of active duty back to a civilian that prepares you for the sense of being lost in the sauce of civilian life after service. Blackall Racing gave me a purpose again."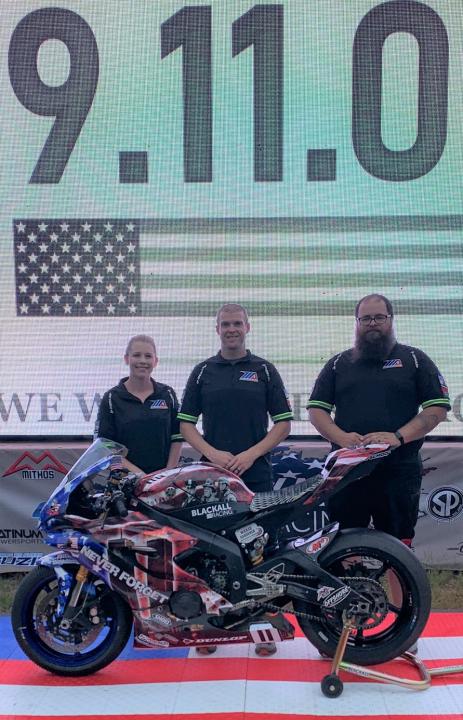 You might wonder where is the connection between Blackall Racing and veterans besides the fact that the Owner (Janet) and the Rider (Tony) are both veterans. Well, my name is Jeff, I'm a Navy veteran and here is my personal experience with Blackall Racing and feeling/seeing the impact and connection between Blackall Racing and Veterans.
I first met Janet and Tony at Road America through a friend. When I first met them, they were welcoming, but still held a somewhat reserved presence on not just letting anyone in. During that weekend's race and through conversations I just knew there was something about Blackall Racing I just had to be apart of. I made it a mission to photograph Tony everywhere I could during all the races that weekend. On Sunday before I left, I made sure to get Janet's email and made a promise to give her all the photos I had of Tony as soon as I could. 3 days later, photos were edited, uploaded, and a gallery link sent to Janet. I also made sure to note I would see them again at the upcoming MotoAmerica event in Atlanta, Georgia.
Read the full story here... Outside Looking in on Blackall Racing