Moto Ranch was a "private-invite-only" outdoor event to keep everyone safe during a fun and refreshing experience after months of no moto events.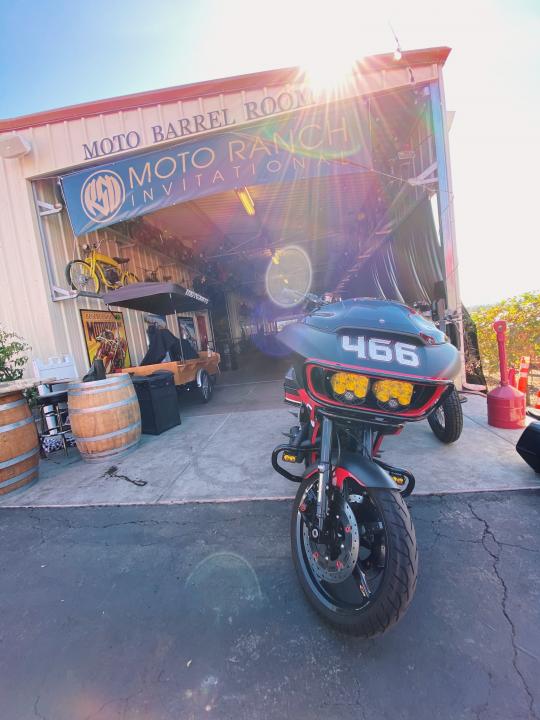 Roland Sands is a known wavemaker in the motorcycle world. He's been around a long time and since his glory days in the racing and building world, he has flourished in the event world - hosting whole race series, creating new types of racing, contributing to new styles of motorcycling, and being the one behind some of the best parties in the industry.
Roland and his team have been putting on a multi-race circuit event for the past couple of years. His races would be a tag-on part of other major events going on around the country like the One Moto, Mama Tried, and Born Free. Because events were getting canceled this year because of COVID-19, Roland's races were shut down as well. Although Roland and his team are extremely self-sufficient and have their own projects, events, merch-lines, parts-lines, and a fully working garage that does maintenance and full bike build, a lot of their events are based on sponsorship.
The Moto Ranch Invitational was a way to get Roland's sponsors back out there in the public eye. The idea was to invite a select group of influencers and photographers together in a private place to team up with all the brands who have demo bikes and new releases but then also have an event where people can come out and have fun while still being socially distant. Naturally, Roland went big. He rented out an entire winery in the Temecula Backcountry. Doffo Winery is a motorcycle-themed winery with a tasting room full of vintage bikes hanging on the walls. There are motorcycles scattered all over the property, even among the rows of grapevines, along the driveway, and right in their restaurant.
Read the full story here... The Moto Ranch Invitational