Blackall Racing is about helping veterans and promoting patriotism for transitioning veterans struggling to adjust back to civilian life.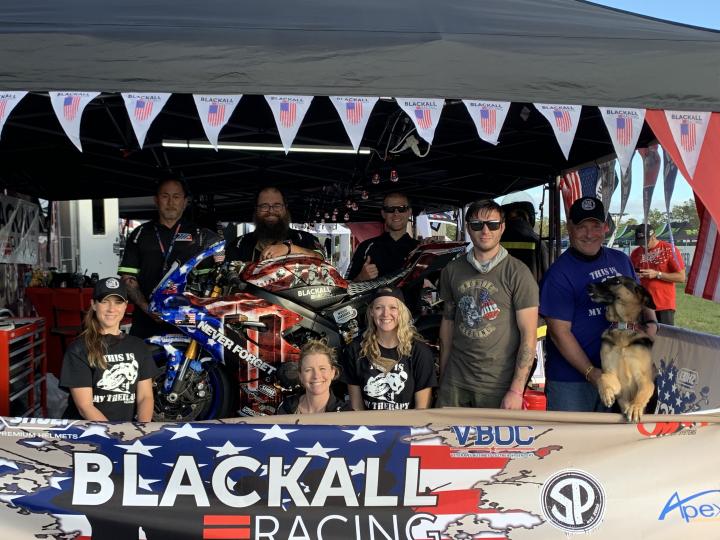 Blackall Racings' story is simple and to the point like any well-planned military assault mission. When Janet's husband Tony was unexpectedly separated from the Naval Special Forces he returned home as something other than himself. He turned to unhealthy habits; drinking too much, arguing with anything that had a pulse, and removed himself from his family and friends; typical struggles for transitioning veterans. He became consumed with guilt, regret, and feelings of inadequacy. The final straw was when Tony hadn't left the house in over a month. Janet, being a service-connected disabled veteran who went through something similar herself 15 years prior when she separated from the Marine Corps, knew she had to step in and pull him from the darkness. She had to help him find his passion, something that would give him purpose and fulfillment.
Several years prior to Tony's Navy service he had raced motorcycles professionally. So Tony went and purchased a sportbike leave in the garage; planning to sit, stare, polish, and ponder the what-ifs. The reality is, Tony immediately got invited out to the local track and was riding with the riders he used to race with and surprisingly was keeping up with them. Janet started to notice a significant change in Tony as he became more involved in the riding community, he was becoming that father and husband she remembered and fell in love with.
Read the full story here... This Is Who We Are, This Is What We Do!