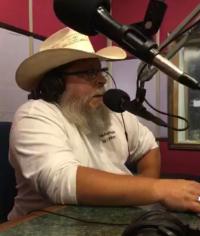 Member Info
Profile Type: Personal Users
Profile Views: 152 views
Friends: 1 friend
Last Update:
Joined:
Timeline
txcwby95 added 7 photo(s) to the album Wall Photos:

txcwby95 → KPFT Ride In Bike Show: For folks that don't know, KPFT is where I volunteer as a producer of the radio show, The Prison Show. KPFT is a listener sponsored station, we don't get grants or have commercials. We do have fundraisers, so I've invested quite a bit of time and money... more

txcwby95 has added a new profile photo.

txcwby95 created a new event:

txcwby95 has just signed up. Say hello!