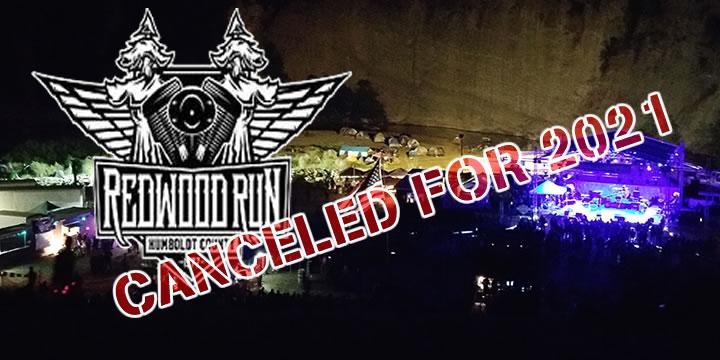 We are very sad to announce the 2021 Redwood Run has been canceled. This has always been on of our favorite rallies for us here at CycleFish and we are going to miss seeing all of our Redwood Runner Friends again this year.
Here is a message from the organizers of the Redwood Run...
Hi Redwood Run family, it's been a long time...too long.
We would like to update you about this year's event. Our permit application remains at the county but with the COVID restrictions in place, there's no guarantee we will be allowed to move forward with the run in June. We have been working with all the involved agencies to see what our possible options are. With no guarantee, and running out of time, we have concluded that we cannot put on the event this year. There's still too many unknown variables that make it fiscally irresponsible for us to move forward.
What we do know though is that Redwood Run is a priority in our lives, and we are anticipating the time when we can put on our event again and keep everyone safe while having all of the fun we have come to expect from the Run.
In the meantime, all remaining tickets have been refunded. Please allow 7-14 days for your financial institution to release the refund. If you have any issues, please contact us at theredwoodrun@gmail.com. Any tickets that were prizes will be honored at the next run.
We encourage all of you to get out and ride, supporting local businesses and communities hit hard by this pandemic. That is not being restricted. Until we can meet again, honor our Redwood Run traditions by hitting the open road, sharing in the camaraderie of life on two-wheels.
Until next time,
Your Redwood Run Team