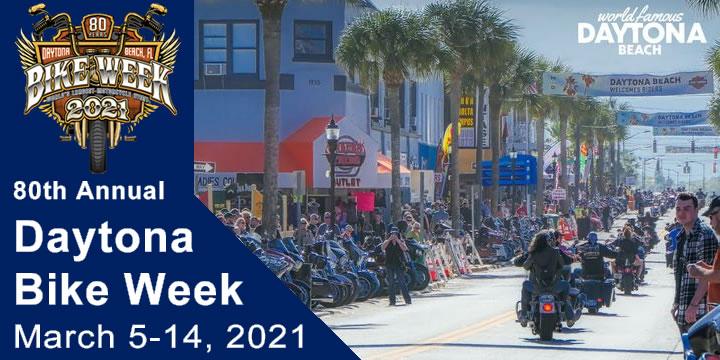 The 80th anniversary of Bike Week will go on in the City of Daytona Beach this March 5-14 with plans in place to help prevent the spread of #COVID19.
Commissioners approved the Bike Week 2021 Private Property Master Plan as submitted by the Daytona Beach Regional Chamber's Bike Week Festival Task Force at tonight's commission meeting. As part of the plan, outside vendors will be permitted, and businesses on Main Street will have to limit capacity inside to 60% to help promote social distancing.
Click for more info on 2021 Daytona Bike Week
For all Motorcycle Events visit our calendar here...