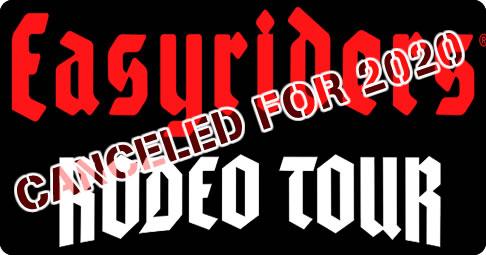 At the direction of local health officials, we must regretfully confirm the cancellation of our remaining Easyriders Rodeos in Fowlerville, Michigan, and Chillicothe, Ohio, sponsored by @OldMilwaukee, @RussBrownMotorcycleAttorneys, and @PurrfectAngelz. Our Bloomsburg, PA Rodeo scheduled in June had already been canceled.⠀⠀⠀⠀⠀⠀⠀
⠀⠀⠀⠀⠀⠀⠀⠀⠀
While we will seriously miss the shenanigans this year, we recognize the need to limit gatherings in these communities to minimize the spread. We will look forward to seeing you there next year!⠀⠀⠀⠀⠀⠀⠀⠀⠀
⠀⠀⠀⠀⠀⠀⠀⠀⠀
For continued updates on all things Easyriders, follow us on Facebook or visit our websites — easyridersevents.com and easyriders.com.⠀⠀⠀⠀⠀⠀⠀⠀⠀
⠀⠀⠀⠀⠀⠀⠀⠀⠀
Stay well and ride safe!
We look forward to seeing everyone in 2021!
For the latest information on all Motorcycle Events across the U.S., including current status...