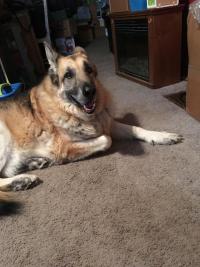 W357PaY2003

DUE TO THE ON GOING PANDEMIC WE HAVE DECIDED TO POSTPONE THE FIRST ANNUAL CHARLES. L. MOORE MEMORIAL RIDE AND BENEFIT UNTIL JUNE OF 2021. ALL THOSE WHO HAVE ALREADY PURCHASED TICKETS. PLEASE HOLD ONTO THEM AS THEY WILL BE HONORED AT THE FUTURE EVENT. I... more
Timeline
W357PaY2003 is now friends with amie.

W357PaY2003 DUE TO THE ON GOING PANDEMIC WE HAVE DECIDED TO POSTPONE THE FIRST ANNUAL CHARLES. L. MOORE MEMORIAL RIDE AND BENEFIT UNTIL JUNE OF 2021. ALL THOSE WHO HAVE ALREADY PURCHASED TICKETS. PLEASE HOLD ONTO THEM AS THEY WILL BE HONORED AT THE FUTURE EVENT. I... more

W357PaY2003 has added a new profile photo.

W357PaY2003 → 1ST Annual Charles L. Moore Memorial Ride: WE INVITE ALL WHO LOVE TO RIDE TO JOIN US FOR THIS SPECIAL OCCASION. WE ARE RUNNING A MOTORCYCLE RIDE WITH A BENEFIT TO FOLLOW. THIS WILL BE A REALLY AWESOME DAY. THERE WILL BE A BASKET RAFFLE, FOOD, DRINKS, ENTERTAINMENT. PLEASE COME AND JOIN US.... more

W357PaY2003 created a new event:

W357PaY2003 has just signed up. Say hello!