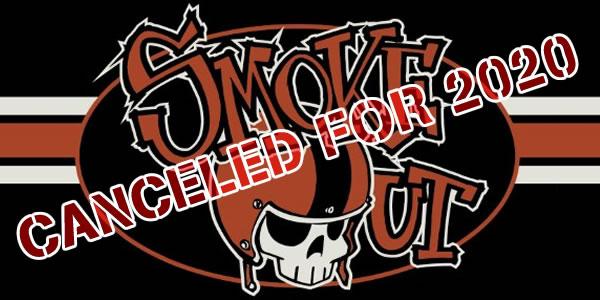 The Smoke Out rally 21 originally scheduled for the weekend of June 19th in Rockingham, NC has been canceled.
Here is a message from the organizer...
It is very difficult for me to write this and we have been looking at all the options for a while. I have been holding off on this announcement, trying to change the situation, but there are loyal Smoke Out attendees that are trying to plan their schedules. It is time to face this reality and just get the word out.
Steve Earwood, owner of the Rockingham Dragway signed a contract to buy the Smoke Out in March 2019. Mr. Earwood printed out cards announcing the dates for 2020 Smoke Out and stated the 2020 Smoke Out would be at his racetrack. Mr. Earwood promoted the 2020 dates and location from the Smoke Out stage at the 2019 event and elsewhere. He made great strides to make sure everyone at the 2019 Smoke Out knew the 2020 Smoke Out would be at his racetrack. Then, after unsuccessfully trying to renegotiate the terms, he informed me that he had changed his mind about purchasing the Smoke Out.
With the date and location already having been announced, I have been unable to find a new buyer.
The reality is that with the attendees of the 2019 event having left the Smoke Out knowing the dates and location of the 2020 event, it would be mass chaos for anyone to try and change things.
It's a terribly difficult situation for me because, obviously I want to see the event live on.
So many people I see at the Smoke Out, year-after-year feel like family. I have enjoyed your friendship tremendously and I hope that won't change. Keep the faith and I will see you down the road.
Edge
For the most complete list of all Motorcycle Events, visit our Motorcycle Event Calendar...