Vegas BikeFest® 2018 - Big Hit at New Venue
LAS VEGAS: Vegas BikeFest moved to the Downtown Las Vegas Events Center for the 18th annual rally. More than 34,000 motorcycle enthusiasts from nearly all 50 states and 12 countries cruised into town for the four day event. The rally took place October 11-14 with four action-packed days filled with vendors, entertainment, contests, and bike shows
"This year, the rally was about bringing a new experience. With the first ever Powersports Industry Week taking place in Las Vegas, the new location for Rally Central, and the new Lady Luck Fun Run, a new type of energy was felt throughout the entire rally which we are really proud of", states Mindi Cherry, Event Manager. She continued by stating that the new location and layout brought a few challenges, but they didn't get in the way of the vibe.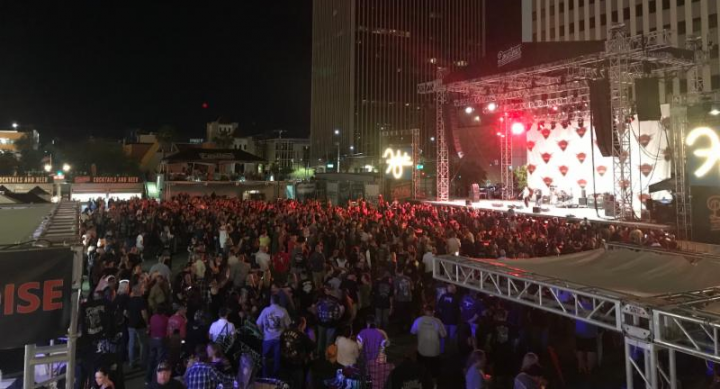 Vegas BikeFest gave away over $100,000 in prizes and cash, including $5,000 in BikeFest Bucks Shopping Sprees that was spent with vendors at the rally. The always popular Miss Las Vegas BikeFest did not disappoint along with other crowd favorites Best Facial Hair Contest, Bikini Contest, Tattoo Contest and Biker Bingo. Poker Walks, Poker Run, and Lady Luck Fun Run were big hits and mulligan sales raised $2,500 to benefit the Nevada Childhood Cancer Foundation.
Vegas BikeFest featured four different bike shows kicking it off on Thursday with the Full Throttle Magazine's Ride-In Bike Show featuring over 10 different categories. Best in Show for Full Throttle Magazine's Ride-In Bike Show went to Xavier F. with his 2016 Harley-Davidson Road King. Friday was the Vegas BikeFest Custom Bike Show sponsored by Quick Throttle Magazine; categories included Radical, Custom, Semi-Custom and Specialty. Top prize in the Radical category went to Shaun Ruddy of Chop DeVille in Henderson, NV; Ryan Johnson from Chandler, AZ took top honors in the Custom category and Dave Del Maestro with Sideshow's Cycles out of Peoria, AZ in Semi-Custom. Saturday, the famous Baddest Bagger returned with Larry Carter and his 2005 Road Glide taking home the honor of Baddest Bagger in Las Vegas. On Sunday, the Las Vegas Ladies Bike Show presented by Sin City Moto Girls returned to the rally adding to the festivities.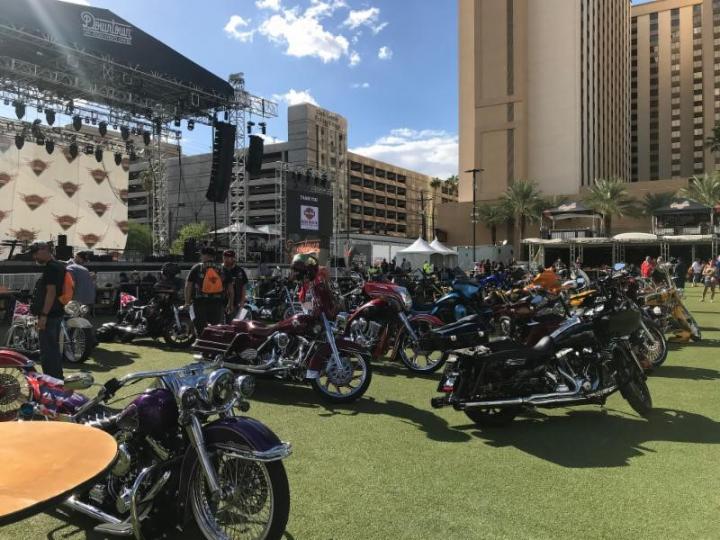 Two brand new 2019 Harley-Davidson motorcycles were given away and ridden home by happy bikers. The third annual Las Vegas Motorcycle Hall of Fame, presented by the Las Vegas Convention and Visitors Authority, was held on Friday night. This year's inductees were Terry Roorda and Marliyn Stemp. The City of Las Vegas presented a proclamation from the Office of the Mayor, declaring October 12, 2018, Las Vegas Motorcycle Hall of Fame Day.
Simultaneously as the BikeFest was happening, Ink Mayhem, the tattoo convention with top artists and lots of action filled the ballroom of the Golden Nugget. The first ever Powersports Industry Week was taking place in Las Vegas. Down the street, AIMExpo was happening at the Mandalay Bay Convention Center where new products and models were showcased. On Saturday, October 13, the Monster Energy Cup took place at Sam Boyd Stadium and made it a night to remember.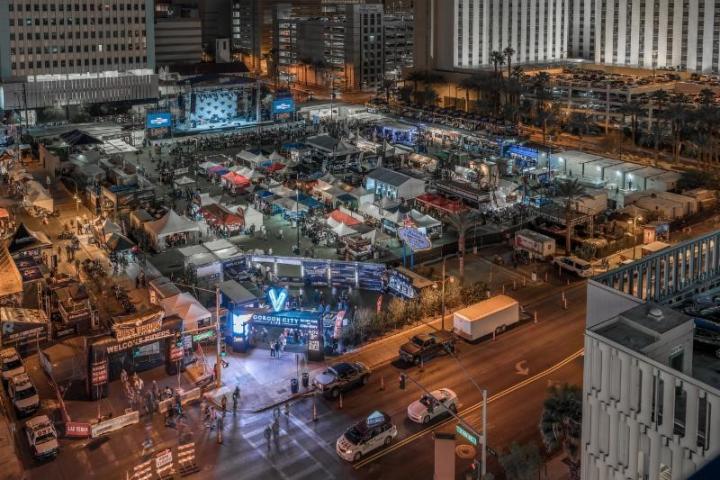 Plans are already underway for the 2019 Las Vegas BikeFest in downtown Las Vegas, with dates set for October 3- 6.
Website: LasVegasBikeFest.com
Facebook: facebook.com/lasvegasbikefest
Twitter: @VegasBikeFest
Instagram: #LasVegasBikeFest
Contact: Rachel Nepomuceno, Marketing Coordinator
E: rachel@lasvegasbikefest.com
T: 702-216-5855