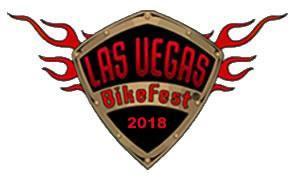 LAS VEGAS BIKEFEST MAKES GIANT LEAP TO NEW LOCATION
Las Vegas, NV, February 15, 2018 - Las Vegas BikeFest, The "Premier West Coast Motorcycle Rally" announced today that the rally is moving to the Downtown Las Vegas Events Center effective this year. The move creates an opportunity to produce a bigger, better and Vegas Style experience for vendors, riders and attendees.
The Downtown Las Vegas Events Center is located next to the Fremont Street Experience at 3rd and Carson. Everyone will now be within walking distance to more than 10,000 hotel rooms in Downtown Las Vegas.
This move will allow for the rally to be much more cohesive. Rally Central will be inside the Downtown Las Vegas Events Center and surrounding streets, and Rally West will continue to be on the 3rd Street Promenade at Fremont Street and Ogden.
One main stage in the events center will be the focus of entertainment, Custom Bike Shows, activities, contests and more, making it easier for attendees to not miss out on any of the action. The move will also benefit rally vendors giving them access to the 60,000+ daily visitors at the Fremont Street Experience.
"This is a great move for the rally," said Mindi Cherry, Event Manager. "Bringing the rally so close to the heart of the Fremont Street Experience, means we are in the middle of all the action."
Along with the location move, Las Vegas BikeFest has changed its dates to one week later, October 11-14, to be a part of Powersports Industry Week in Las Vegas with AIMExpo at Mandalay Bay and the Monster Energy Cup at Sam Boyd Stadium.
Las Vegas BikeFest is like no other rally - taking place in the heart of Las Vegas, it provides the action of the "Vegas Vibe", that no other rally has to offer. For more information about the Downtown Las Vegas Events Center visit www.dlvec.com.
Las Vegas BikeFest 2018 - October 11 - 14