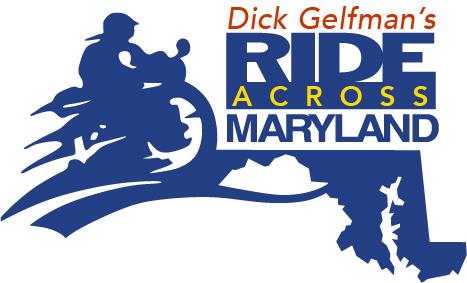 For the first time in 17 years, this year, 2017, there will be no Dick Gelfman's Annual Ride Across Maryland
Official Letter from Dick Gelfman & Brock Yetso
Dear Ride Across Maryland Riders, Supporters, and Friends,
Because of you, in the past sixteen years, the Ride Across Maryland has donated over $2.5 Million to various cancer-related causes. Those dollars have impacted thousands of patients and families throughout our communities who've been impacted by cancer and are in need of our support. Your efforts have helped fund critical support programs and life-saving research including but not limited to college scholarships, support groups, guidance by patient navigators working in cancer centers here in Maryland, meals for families, transportation to treatment, survivorship programs, and holiday celebrations. Soon those dollars will help put a roof over the heads of young adults, and their loved ones, traveling to Baltimore for cancer treatment through the UCF House.
Together we've ridden over 1,123,304 miles to support people we love and people we'll never know who've been affected by cancer. Thousands of riders have been brought together to share a common bond and to raise awareness and dollars. Behind the scenes, it's all been made possible by hundreds of Ride Across Maryland Committee members, Board members, and Ambassadors. The Ride has existed because of its core group of supporters volunteering their time to grow it.
In the past few years, our core group of volunteers has dwindled and as a result ridership, sponsorship, and awareness of the fundraiser have fallen off. Despite attempts to reinvent the ride, and then to return it to its original roots, RAM just isn't what it used to be. For this reason, we've made the difficult decision to postpone the ride for 2017.
With your help, we can rebuild the Ride Across Maryland and bring it back in 2018, but we need you. If you love the Ride Across Maryland and wish to continue raising crucial funds for cancer patients and survivors, or if you want to feel the breeze as you ride across the Bay Bridge with hundreds of your fellow riders, please consider joining us. Click the button below to sign up to learn more about how you can help bring back the Ride Across Maryland. We can't do it without you.
Gratefully,

Dick Gelfman
Founder, The Ride Across Maryland
Brock Yetso
President & CEO, The Ulman Cancer Fund for Young Adults