The Vanguard Roadster is a Motorcycle Like No Other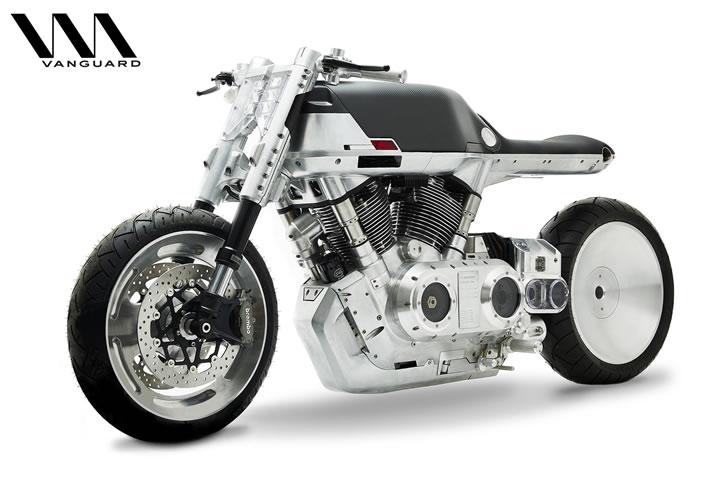 Debuting at the Progressive International Motorcycle Show in New York, the Vanguard Roadster is a fully functioning concept bike like no other production motorcycle. What makes the Vanguard Roadster different then other motorcycles is that the engine acts as an integral part of the frame with the exhaust has been built right into it. Other unique features include a digital dashboard with rear-view camera.
There will be a fully functional prototype at the show, however production is not expected until 2018 with a price tag of around $30,000.