Your CycleFish Garage is More Than Just Pictures
As most CycleFish users know the Garage feature that is attached to your profile is a great way to share photos and information about your motorcycle(s)...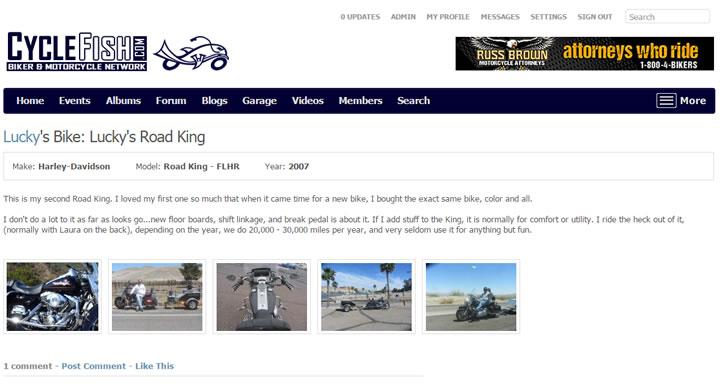 What a lot of users don't know is that the Service Tracker feature in your Garage is also great way to keep track of all maintenance and service on your motorcycle(s) making this information available to you anywhere you have access to the internet...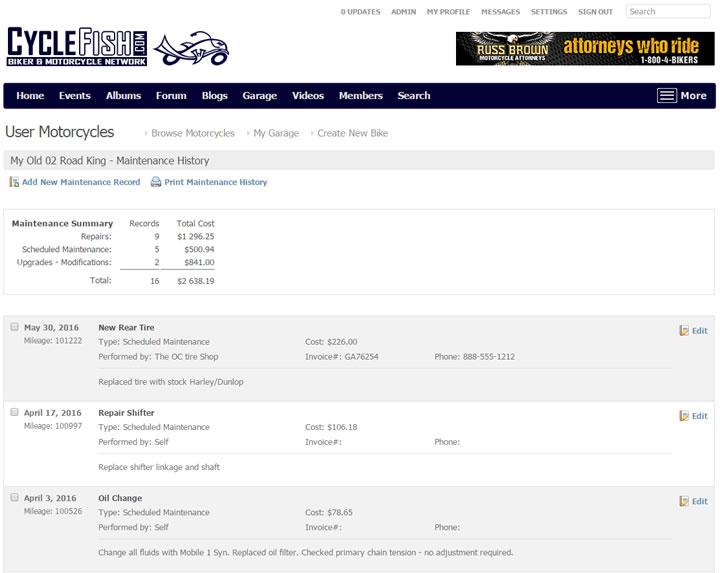 Managing your CycleFish Garage and Service Tracker is simple. To get to your Garage Management either go to the CycleFish Home Page and click "Manage My Garage" (left column under your Profile Photo) or click Garage on our Main Menu and select My Garage. From the Garage Management page you can manage all aspects of your Garage including: Adding A New Bike, Adding Photos, Adding and Viewing Maintenance Records or Editing any of the information about your Bikes...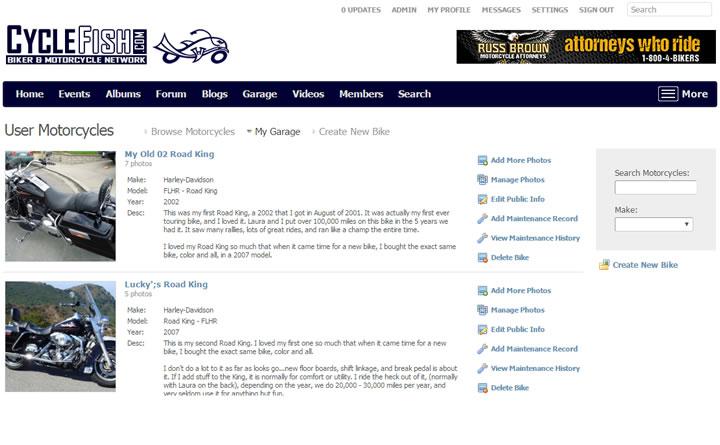 Adding Maintenance records is quick and easy and the best way to keep all your information in one place that is available to you anywhere...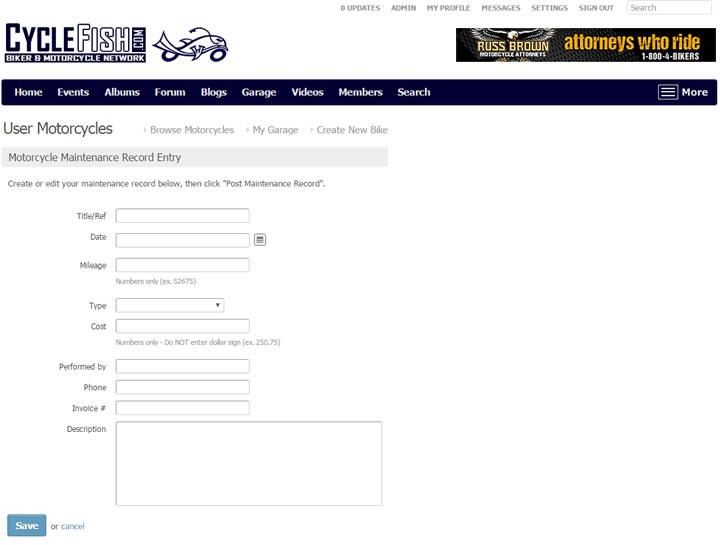 Your Maintenance Information is kept Private and can only be viewed by

You

.
Check out other CycleFish Members Bikes and Create and use your own Garage Here
Note: You must be logged in to Manage your Garage. Login or Signup